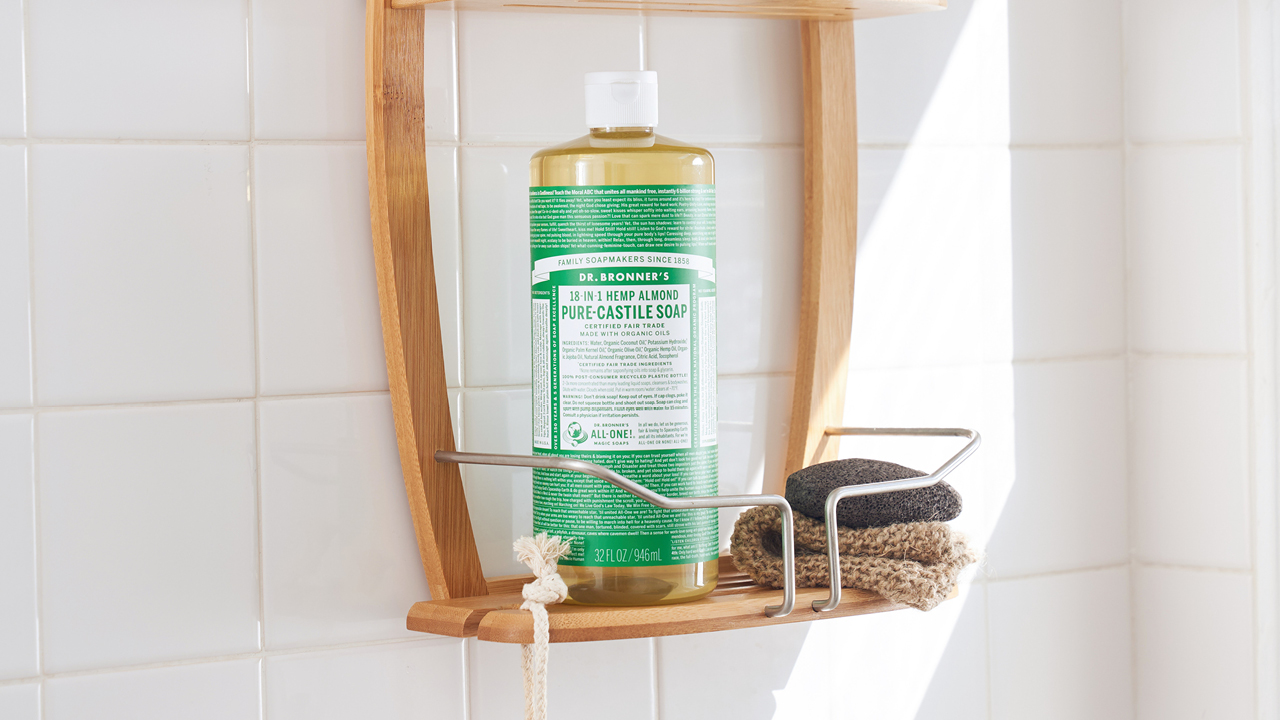 One soap from head to toe. That's it. I use it on my face. I use it on my body. I use it on my hair.
It's a common question we get, whether the soap is OK for this or that body part. So much marketing has gone into specialty face soaps and body soaps and hand soaps. Then there's the realm of shampoo – do you need volume today or moisture?
I used to have so many different products in the shower that the little built-in shelf was pretty much a joke. And as we added little ones to our family, the problem multiplied. We had kid soap and baby soap and my soap (body and face) and my husband's soap, and then the shampoos and separate male and female shave gels. Now there's just a bottle of the Liquid Castile Soap and the Organic Hair Rinse. Occasionally the Organic Shaving Soap if I've remembered to stock up on it.
To answer the question, "What's this soap for?" I have to say, "Everything." I may get a look that says I must be naïve at best or at worst a nut on the fringe. Maybe, but nonetheless, experience speaks.
I've bought the gamut of facial cleansers that are supposed clear problem skin. Nothing worked until I came back to using only Dr. Bronner's (Pure Castile Tea Tree when it gets bad, but any scent the rest of the time). And I was a really hard sell initially regarding using the soap on my hair. I'm no beauty queen, but I do have some vanity, and I thought washing my hair with soap would leave it frizzy and dull. But my hair is strong and healthy. (I wrote about my switch from shampoo to soap in another blog post, but I want to mention here that you do need the Organic Hair Rinse.)
I've already blogged about my switch to the Unscented Castile Soap for my baby. My older kids are washed head to toe with it, too. It's a lot easier on them as they learn to wash themselves. Hand them one bottle or bar and off they go.
I use the Organic Shaving Soap, when I have it on hand, which is about 50% of the time. It lathers more quickly and thickly than the Castile Soap. And it is more moisturizing. It's a nice treat when I've remembered to grab some. When I don't, though, the Castile Soap works well, although requires a bit more effort.
So our skin is clear, our hair is healthy. No one has dry skin or funny fragrances. It's a whole lot more efficient just to grab one bottle – and a lot less to think about in the morning.